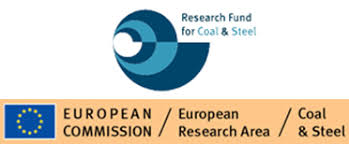 "Integrated Mining Impact Monitoring (i2MON)"
Period: 1.07.2018 — 30.08.2022.
Project supported by the EU RFCS fund
Project participants::
Strata Mechanics Research Institute, Polish Academy of Sciences (IMG PAN) — project coordinator:

Laboratory of Flow Metrology,
Laboratory of Mine Ventilation,
Laboratory of Rock Deformation.

DMT GmbH & Co. KG (Germany),
EFTAS Fernerkundung Technologietransfer GmbH (Germany),
Technische Universiteit Delft (Netherlands),
Hochschule Mainz — University of Applied Sciences (Germany),
Technische Universität Bergakademie Freiberg (Germany),
Laserdata GmbH (Austria),
Lausitz energy Bergbau AG (Germany),
Airbus Defence & Space GmbH (Germany),
Polska Grupa Górnicza S.A. (Poland).
i2MON joins highly recognized European institutions to develop an integrated monitoring service for identification and assessment of ground and slope movements related to coal mining. The service comprises innovative monitoring tools including terrestrial laser and radar technology as well as space - and airborne remote sensing. To understand the physical movement processes and in order to minimize mining impact, extensive predictive modelling will be directly integrated with the monitoring information. Finally merged into an integrated web-based system the service will substantially improve monitoring quality and costs and deliver the mining industry a key evaluation and decision making instrument.
Webiste: http://i2monproject.eu/
Contact person: Assoc. Prof. Krzysztof Tajduś