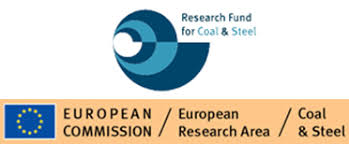 "Management of Environmental RIsks During and After mine closure" (MERIDA)
Period: 15.12.2015 — 15.12.2019.
Project supported by the EU RFCS fund (contract no RFCR-ct-2015-00004) and the Polish Ministry of Science and Higher Education (grant 3582/FBWiS/2016/2).
Project participants:
Central Mining Institute (Główny Instytut Górnictwa) — project coordinator,
Strata Mechanics Research Institute, Polish Academy of Sciences:

Laboratory of Mine Ventilation,
Laboratory of Rock Deformation.

DMT GmbH & Co. KG (Germany),
Imperial College London (United Kingdom),
University of Exeter (United Kingdom),
University of Oviedo (Spain),
Technical University of Ostrava (Czech Republic),
HUNOSA (Spain),
French National Institute for Industrial Environment and Risks (France),
Kompania Węglowa S.A. (from 2016 — Polska Grupa Górnicza S.A., Poland).
This project aims to develop a methodology to manage environmental impacts and risks during and after coal mine closure and provide a generic tool that allows the industry to implement the methodology at any site. ­MERIDA will develop a best practice manual to be used by ­industry and ­decision-makers to assess systematically the major closure environmental risks, both qualitatively and quantitatively. IMG PAN has been involved in subsidence and gas emission risks.
Website: https://meridaproject.com/index.html
Contact person: Assoc. Prof. Jerzy Krawczyk