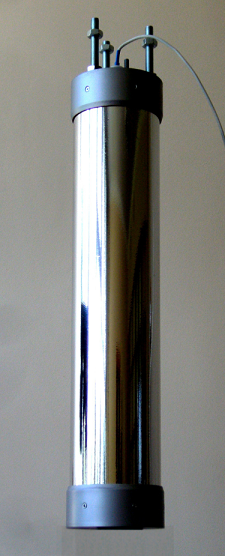 The 3D inclinometer (TS3D-1) is a measurement instrument consisting of a pendulum suspended on three independent steel wires. The wires are placed every 120°, parallel to the axis of the instrument and at the same distance to it. The instrument can be fixed to a researched construction by means of a special suspension plate. Therefore, the 3-D inclinometer is able to measure not only the value of the inclination of the construction, but the azimuth of the inclination as well.
Technical data:
lenght: 100 mm,
diameter: 500 mm,
measurement range: 1°,
measurement resolution: 0.2 arc second.
INFORMATION: Assoc. Prof. Adam Kanciruk